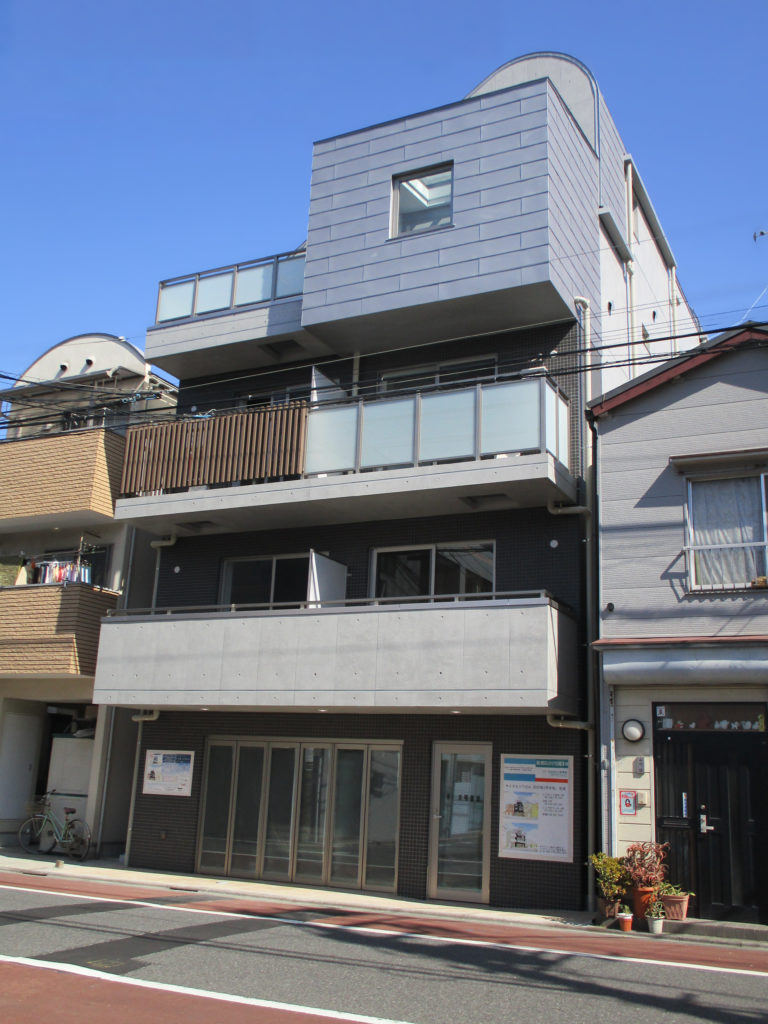 3300b03295b6dc468f2b17c6d98ebfd2

485774b63bbb91a6d8ac97c96e0abd5c

984c3148206dab480d76b9bdf2cd3b43

【Circulation Chain Building】+ 【Phase Free】
The Circulation Chain Samezumitsuwa Building is conveniently located a 3-minute walk from Samezu Station on the Keikyu Line, and is a new type of 【Circulation Chain Building】 + 【Phase Free】 building where you can enjoy a safe and secure Samezu lifestyle. The building is a complex with two stores on the 1st floor, shared offices on the 2nd floor, SOHO (residence and office) on the 3rd floor, and maisonette-type residential units on the 4th and 5th floors. The third floor SOHO users can use the common space on the second floor, and residents on each floor can expect to use the stores, etc. This is a "circulation chain" building that captures the "circulation" within the building and the "chain" to the community in which local residents use the stores.
In addition, the building is a phase-free building that not only saves energy during normal times, but also contributes to the community in the event of a disaster, as it uses storage batteries to provide power in emergencies and stores rainwater in a water tank between underground beams, which can be used to sprinkle water on the hall's water table and top lights, cool water, and use manual pumps.
This is a new type of building that aims to enable residents and users to enjoy the Samezu lifestyle in safety and security. 
Building Outline
Location: 1-24-16 Higashioi, Shinagawa-ku, Tokyo
Structure/Scale: RC (wall-type) 5-story mixed-use building
Use: Shops, shared office, SOHO, residential units (maisonette)
Site area: 195.60m2
Total floor area: 570.74 m2
Building area: 147.38 m2
Construction: Daimei Construction Co.
Completion:2020/03