Archive List for Registered Machizukuri group of Akasaka Street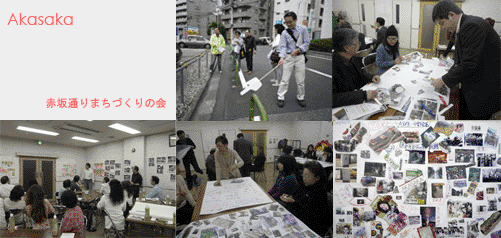 I am supporting the area as a registered Machizukuri consultant of Minato-ku. We did several workshops including my lecture, a walking workshop, a collage workshop and a design workshop. Through the process, the people could set up a good image as a branding of AKASAKA. They made an original AKASAKA umbrella. It was so successful .
The group is now selling the umbrella and the T-shirts with the new mark of AKASAKA.
activity
(sorry Japanese page only)